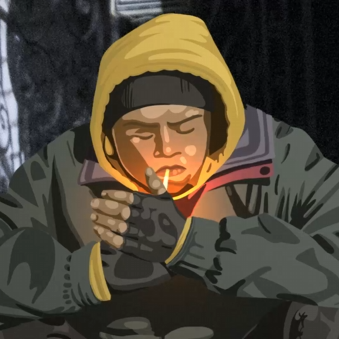 I am an animator, filmmaker, and graphic artist from Rochester, New York with an adaptability to many forms of media including film, graphic design, illustration, and VFX. I'm a recent graduate of the Cleveland Institute of Art with a BFA in Animation.
My personal work deals with a number of themes, including absurdity and vice, but my main attention is creating novel, captivating visuals. When put to the test, in or outside of the workplace, I am tenaciously driven towards perfection and creating work that is satisfactory to my audience or to an employer. I prefer having my hands on every step of the creative process, from pre-vis to production, compositing and sound design.
I draw inspiration from film, current events, and literature, all of which influence my work greatly. My approach to parsing information is usually via comedy. I also enjoy working with others, and I find that often my best ideas come during conversations about process or verbal exploration of my personal values. I am a problem solver, and it is when I'm given a challenge that I find myself making my best work.
All music on this site was produced by me unless otherwise specified.